By Jim Drake
Honey Badgers online with two videos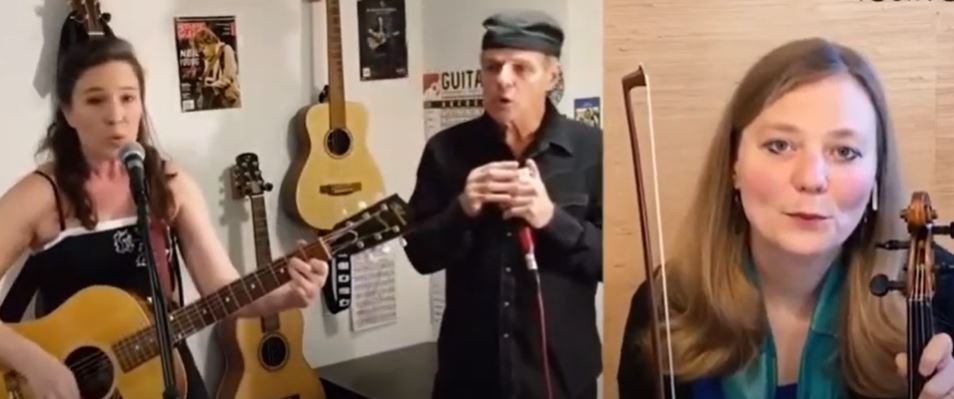 Two music videos from The Dalles' own Honey Badgers were recently uploaded to YouTube. The first one features a live living room performance of "Mama Don't Cry," with locals Lou Seapy, Dale Brandenberg and Heather Parker. It's an upbeat tune but the vocals are a bit buried in the mix. Maybe a Rogue Badger got into the recording equipment? 
Things get back to normal studio dB Levels in the original song "Double Wide Daydream," with a full band performance from Dale, Lou, Sevren Olsen (vocal, guitar), Nick Caccavo (banjo) and Mike McNaughton (drums).
Check the songs out Here:
Mama Don't Cry
Double Wide Daydream
Lowest Pair, World's Finest at Ruins
Two Big Shows are coming to The Ruins in Hood River: 
Saturday, Feb. 12: The Lowest Pair (Acoustic folk duo)
Saturday, Feb. 26: World's Finest (High Energy Five Piece influenced by Americana, Funk and Bluegrass). Advance tickets recommended proof of vax for entry. https://www.theruins.org/music-calendar
'Elvis, Sinatra' show March 26
Tickets are on sale now for a special concert featuring tributes to the biggest names in music: Frank Sinatra and Elvis Presley. Roger Anderson is one of the top Elvis tribute artists working today, and Jamie Goetz is an amazing sound-alike for ol' Blue Eyes. The concert is at The Dalles Eagles on Saturday, March 26, at 7:30 p.m. $15 tickets and additional dinner are available. Call 541-296-3172 to reserve seats.
CGOA featured in Ruralite story series
The Columbia Gorge Orchestra Association was recently featured on Ruralite Magazine's website spotlighting how a local performing orchestra in a rural community weathered the restrictions of the pandemic and eventually returned to live performances. A podcast called "The Show Must Go On," interviews Mark Steighner and others on how plans changed and how the organization adapted to the onset of Covid.
https://www.ruralite.com/nothing-like-playing-live/?fbclid=IwAR2SgMgqxwSEyJIp92r-YyEkcep6iYfKIOmf7vUdNARXV2Mx9hzVA5xRRDA
Mardi Gras Party Feb. 26
The Dalles Main Street presents a Mardi Gras Party on Saturday, Feb. 26, from 6-10 p.m. at 315 Federal St. in The Dalles. Expect live music, a Chef's Choice Dinner and Benefit Auction. Tickets available at Last Stop Saloon, 21+ only.
Ted Horwitz at Columbia Gorge Hotel
After a month of renovations, the Columbia Gorge Hotel in Hood River is celebrating Valentine's Weekend with live music from Piano Man Ted Horwitz, 6:30-9:30 p.m. Feb. 11, 12, 13 and 14. Music will be in the main restaurant area.
Musical 'Rent' to open in May
The CGOA ensemble Stages presents the award-winning musical "Rent" at the Bingen Theatre on May 6, 7, 13, 14, 20 and 21 at 7 p.m.; and May 8 and 15 at 2 p.m. Tickets are $20/$15 CGOA members.
 'Take 3' performs at Civic March 7
Expect "charismatic pop and classical interpretations" from the acclaimed Take 3 Trio, coming to The Dalles Civic Auditorium on Monday, March 7. Tickets are available at Klindt's Booksellers and Stationers, Lines of Designs-Clothing, and online at www.mccca.info.
Threshold Choir seeks members
Women interested in singing acapella to those in challenging situations meet Thursdays in White Salmon from 6:45 to 8 p.m. Check out www.thresholdchoir.org and if you are interested please contact [email protected] for more information.
Musician Wanted: Part 1
A Bass Player is needed for a start-up band in the Mill-A/Underwood area. If funk-rock in the vein of "Vulfpeck/Peach Pit/Foxygen-esque" is up your Alley then hit the link below:
https://www.facebook.com/groups/149132845495489/user/1306643407/
Writers Talk returns Feb. 17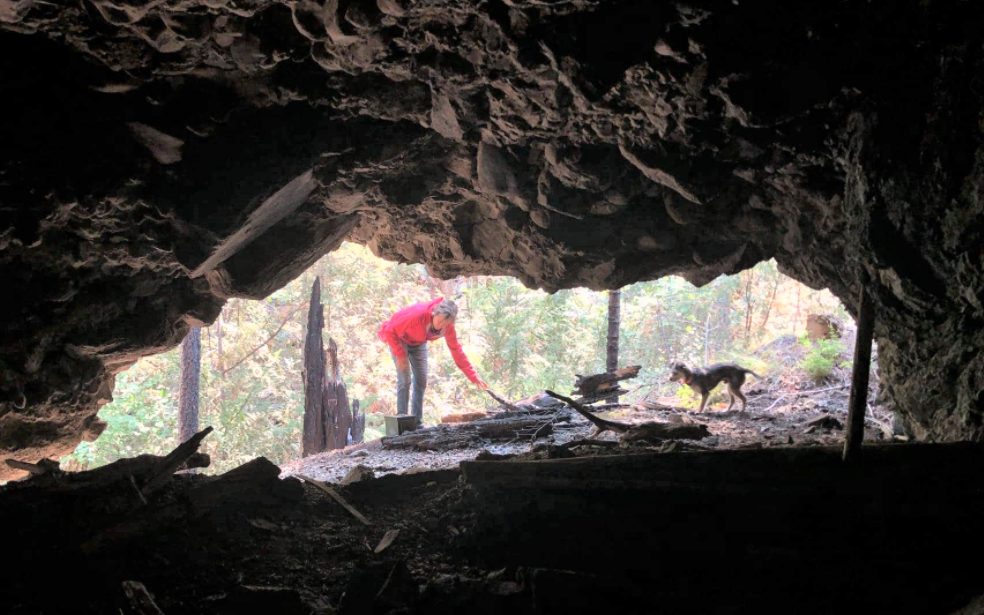 Author Yvonne Pepin-Wakefield kicks off the Writer's Talk series at The Dalles Art Center on Thursday, Feb. 17, with her incredible life story. "Babe in the Woods: Self Portrait" is the second in her three-book series centered on living alone in a wilderness log cabin she built at age 18. An open mic follows the main presentation.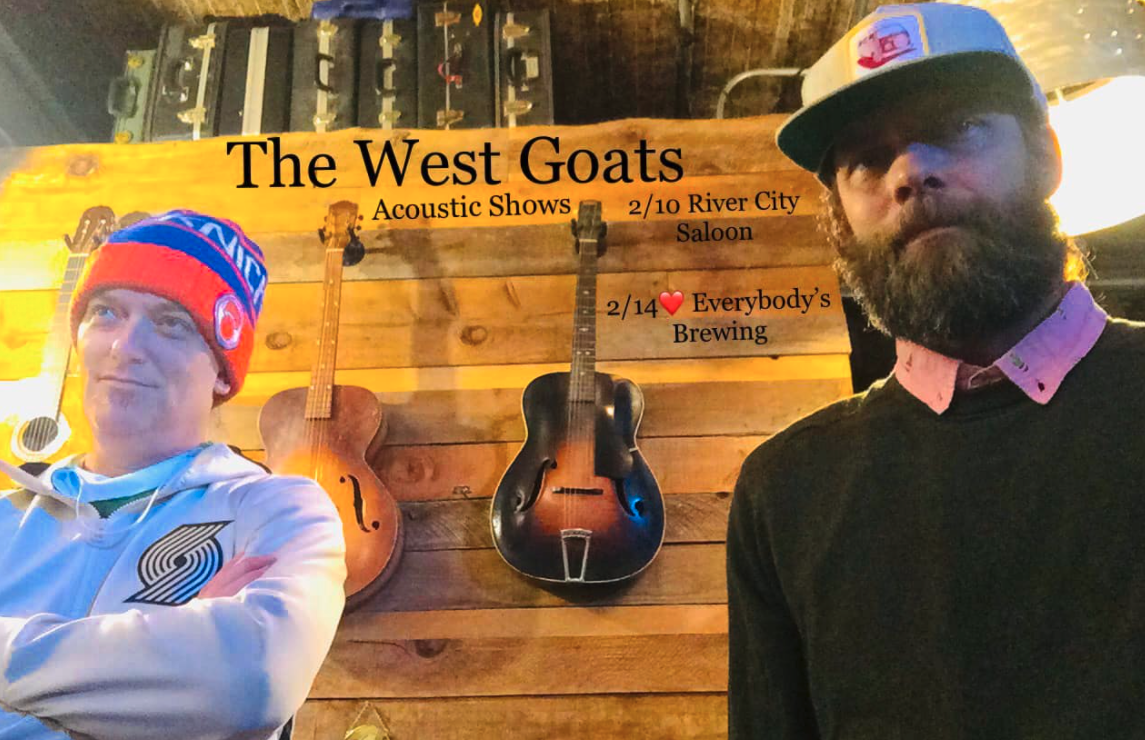 Hood River's The West Goats have two announcements this week: 1) Go see them play an acoustic duo show at River City Saloon on Thursday, Feb. 10, starting at 6 p.m. And 2) The band is in the market for a new drummer for "Spring and Summer Gorge Shows." If "epic jams and dance grooves" sound appealing, message the band at: https://www.facebook.com/TheWestGoatsBand
Schedule Change for Yaks
The January Yak Attack show at The River City Saloon show has been postponed until Friday, March 18, at 9 p.m. 
Valentines and Vertigo at Granada Theater
It's a special Valentine's Dinner, Couples Comedy and Swing Dance Show at The Dalles' Granada Theater on Saturday, Feb. 12 with the Sugar Daddys. Word on the street is drummer Tim Ortlieb will be sitting in with the band. This week, enjoy a vintage movie on Feb. 11 with Alfred Hitchcock's "Vertigo," with James Stewart and Kim Novac.
Tickets at: https://www.granadatheatrethedalles.com/
Superbowl Parties Sunday, Feb. 13!
Zim's (The Dalles) Superbowl Party, starts at 2:30, game at 3:30 p.m
Working Hands Beer (Hood River) Big Game Party, 2 p.m. start.
The Dalles Eagles Football Fun Party, noon start.
History Forum returns in February
The Original Wasco County Courthouse will host its annual February Regional History Forum series online each Saturday beginning at 1:30 p.m.
Feb. 12: The Pineapple War — Labor Action in The Dalles. Historian Rodger Nichols tells of the time The Dalles made national headlines. A 1949 longshoreman strike in Hawaii led to a riot in our fair city when a boatload of pineapples showed up.
Feb. 19: John S. Woodruff — Hermit of the Cave. Georgia Foster's program explores the life, family, and past of John Woodruff, the hermit of Hermit's Cave.
Feb. 26: Lorena Trickey — Oregon's World Champion Cowgirl. Leaders of Crown Point Country Historical Society Steve Lehl and Chuck Rollins present the cowgirl honored in the National Cowboy Hall of Fame. Join programs via Zoom: http://OWCCZoomLink.info
Live Music Mondays return to Everybody's Brewing
Live Music Mondays at Everybody's Brewing in White Salmon showcase the best in local and regional bands Music is 6-8 p.m.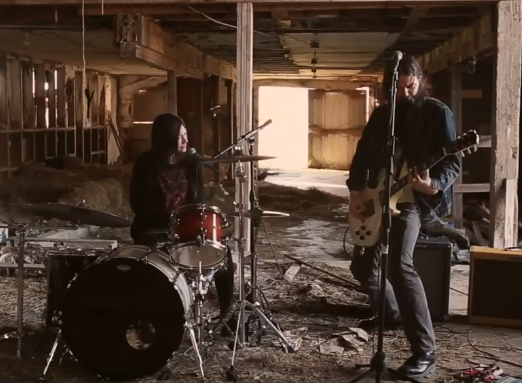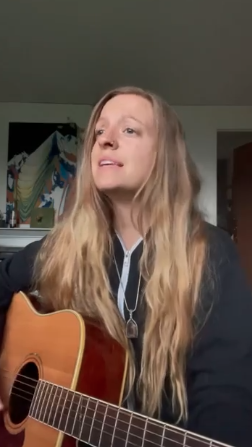 Feb. 7: The Mutineers
Feb. 14: Valentines with The West Goats
Feb. 21: Jenny Jahlee
Gigs Here and There
Saturday, Feb. 12: The Reddy Black Trio with Al Hare, Kenny Olsen and Jeff Minnick, Zim's in The Dalles, 7-9 p.m.
Saturday, Feb. 12: Megan Alder, Working Hands Beer in Hood River, 7:30-9:30 p.m.
Sunday, Feb. 20: New Open Mic Hosted by Tim Decker, Working Hands Beer, Hood River, 6-8 p.m.
Author Nancy Wesson reads Feb. 28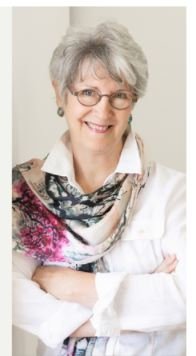 Join Nancy Wesson, author of "I Miss the Rain in Africa," will be at The Dalles Wasco County Library on Monday, Feb. 28, at 6 p.m. for a book reading and Q&A session. The book chronicles Wesson's Peace Corp work in Northern Uganda.
Sweetheart's Dinner and Dance at Eagles
The Dalles Eagles presents a Sweetheart's Dinner and Dance on Saturday, Feb. 12, starting at 5 p.m. Expect music from country band Gunshy (7 p.m.) and all proceeds benefit the Heart Fund. Discount for advance ticket purchase.
Jazz Collective Big Band plays Feb. 13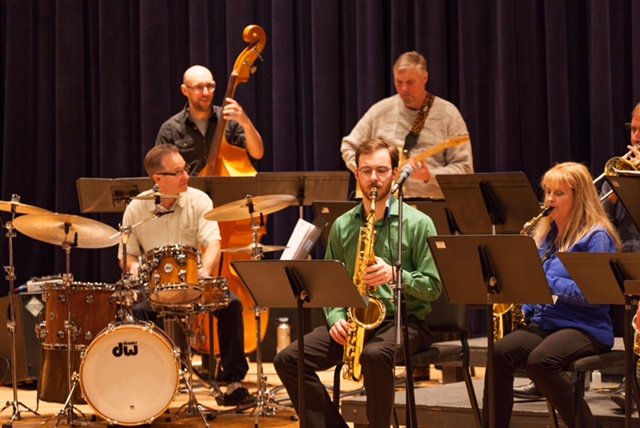 The Jazz Collective Big Band presents a concert and dance on Sunday, Feb. 13, at 7 p.m. at the Elks Lodge in Hood River. Expect a long set of classic swing dance music. Admission by donation.
https://app.arts-people.com/index.php?ticketing=cgoa
Wordle Stats Confusing Says Entertainment Writer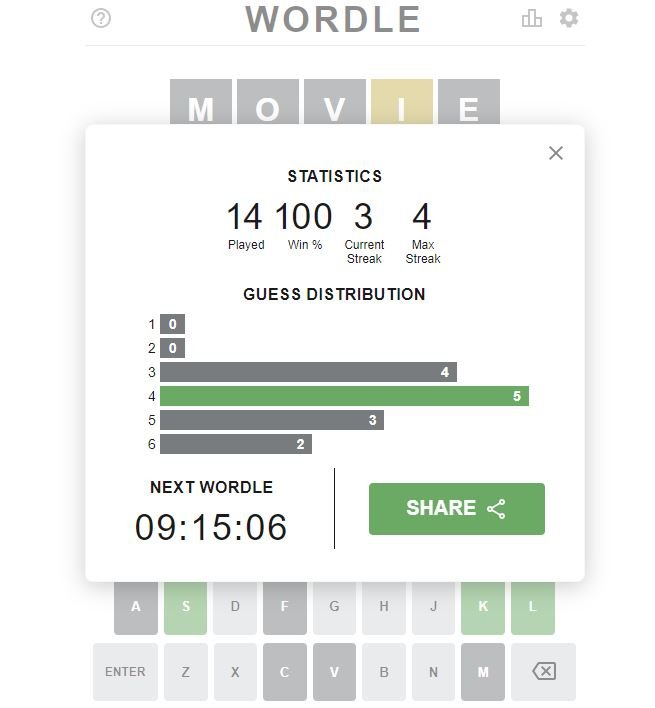 Is there anything more confusing than Wordle statistics? My current streak is 3, is that 3 three-word guesses or 3 five-word guesses? My Max Streak is 4, but I don't know if that's for three-word guesses or four-word guesses, which has a Guess Distribution of five. All I know is I've only played 14 times, but it already feels like 140 (we'll call that word Chill Factor). If I have a 100% win, will someone please tell me what I've won, and when this will become an Olympic sport, so I can sign up!